Dear Co-laborer,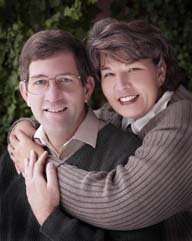 Following God's leadership, walking where He leads, takes each of us on an amazing journey. He calls us to do incredible works in His Name and causes His Word to come to pass in our lives. He leads us where we never expected to go and proves Himself ever faithful and true.
In 1977, the Lord called us to Mexico as missionaries. It seemed an impossibility in that moment. We did not understand how such a grand thing could come to pass, but believing Him, we stepped out in faith. For over 25 years, He has been faithful in all things.
Now, He is calling us to step out in faith again and expand the ministry to include what He placed in our hearts three years ago. It is His time for Latinoamérica al Mundo (Latin America to the World) to be established as a Mexican missions agency. The vision of LAMM is to: Assist and serve the church and Mexican missionaries whom God is calling to take the gospel to the unreached peoples of the world.
We have been cross-cultural missionaries since 1979. For the past 20 years, we have worked to impart a missions vision in the Latin Church and have encouraged many in their calling. It is our sincere desire to serve the Latin-Americans whom God is calling to cross-cultural missions in their preparation, placement, pastoral care and administrative services while they are on the field.
Pray for Latinoamérica al Mundo, that this ministry would be a useful tool in the Father's hands, bringing glory to His Name.